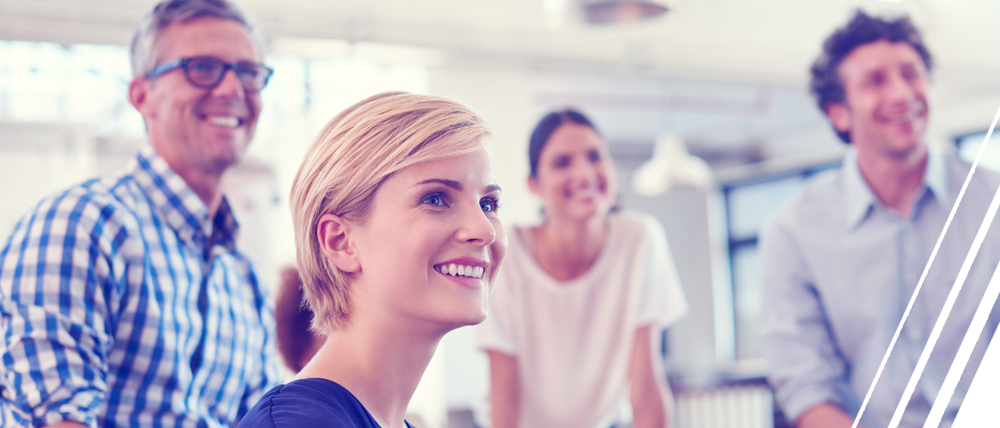 A business case may be necessary to help stakeholders understand the rationale for running Work PositiveCI within their organisation, as well as identifying what commitment and actions may be required from them.The business case could include the following information:
Overview – highlight the key points of the business case, which should include the reason and benefits of carrying out the Work PositiveCI
Background / Reasons  – explain the reasons behind undertaking the Work PositiveCI project which may include:
Highlighting the current impact of psychosocial risks and occupational stress within your workplace e.g absence and  staff turnover figures, complaints, incident data, return-to-work and exit interview data and any staff feedback from surveys, consultations, grievances or anecdotal comments);
Reference national/international research;
Demonstrating compliance with the Safety, Health and Welfare at Work Act, 2005, which places a duty on all employers to ensure the safety, health and welfare at work of their employees.
Possible solution and Approach –  Provide an introduction to the Work PositiveCI process and an explanation as to what may be involved. Provide a summary of the steps involved including information on the survey options (i.e. Work PositiveCI  Standard or Work PositiveCI). You should also explain how you plan to maintain ongoing communication with your stakeholders throughout the process.
Key benefits - highlight the benefits of Work PositiveCI (e.g. employee wellbeing and performance, organisational image and reputation)
Timescale – explain the timescale over which the project will run
Required resources – Provide a summary of the resources required e.g. staff time and the commitment needed from the stakeholders. Also highlight the need and requirements of a steering group.
More on the wellbeing business case
Wellbeing is a broad concept that considers the "whole person", their mental, emotional and physical health. By focusing on improving employee wellbeing, you can prevent or reduce the impact of these problems and bring about significant business benefits. Improving employee wellbeing creates a healthier, more engaged workforce.  The Chartered Institute of Personnel & Development (CIPD) identifies high levels of wellbeing as a key source of productivity and sustainable, competitive advantage [1].
The link between good health and employee performance has been repeatedly demonstrated [2-7].  Research also indicates that good health can play a pivotal role in increasing employees' levels of motivation and engagement, which can in turn drive increases in productivity and improve levels of service delivery[8].  One study has even found that the bottom 25% of workers in terms of health are 18% less productive than the top 25% [9].
However, employee wellbeing is more than simply counting the costs of ill-health, as it is about employees realizing their full potential and living a productive life.  When workers are happy, they make more effort and are 12% more productive; when unhappy, they are 10% less productive [10].
An emphasis on employee wellbeing reflects a shift in focus away from the traditional reactive stance, dealing with problems as they arise, to a proactive stance which actively encourages employees to adopt behaviours that will improve the quality of their life and reduce the risk of future physical or mental impairment.  Wellbeing strategies are designed to boost the health and wellbeing of employees with the end goal of improving employee morale, boosting engagement, enhancing company performance, and cutting costs [11].
Dornan & Jane-Llopis's (2010) survey of employees indicated that when health and well-being are actively promoted employees perceive that [12]:
Organisations are 2.5 times more likely to be a best performer
Organisations are 3 times more likely to be productive
Employees are 8 times more likely to be engaged
Organisations  are 3.5 times more likely to encourage creativity and innovation
Organisations are 4 times less likely to lose talent within the next year
In addition, a 2008 report by PricewaterhouseCoopers ("Building the Case for Wellness") illustrates how focusing on employee wellbeing can result in improvements in your company's profile, productivity, and profitability. A recent report looking at worker wellbeing and workplace performance concluded that if the employer raises employee's wellbeing, the theory and available evidence suggest they are likely to see improvements in the performance of their workforce. So, an ever‐growing body of evidence indicates that wellness interventions have a positive impact on profitability.
Research has found that employee wellbeing programmes can:
increase employee satisfaction and productivity
reduce sickness absence and turnover
reduce accidents and injuries
enhance a company profile
The negative impact that poor levels of employee wellbeing can have on organisations has been widely acknowledged. In particular, organisations with unfit and unhappy workforces experience higher levels of absenteeism, turnover and ill‐health retirement and lower productivity. In Ireland, for example, stress accounts for approximately 20% of all working days lost due to work‐related ill health.
There is also a legal dimension to consider. Under health and safety legislation employers must assess both physical and psychological risks in their workplace. Relevant legislation includes:
ROI: 2005 health safety and welfare at work act
Europe: Framework Directive 89/391/EEC
Europe: Organisation of Working Time Directive 93/104/EC
Taking all of this into account, the business case is clear and explains why many employers are firmly signed up to promoting wellbeing within their organisations and are reaping the benefits right now.
References
Chartered Institute of Personnel Development (CIPD), 2007
Tucker LA, Aldana SG,  Friedman GM. Cardiovascular fitness and absenteeism in 8301 employed adults. Am J Health Promot 1990;5(2):140-145.
Dekkers-Sánchez PM, Hoving JL, Sluiter JK, Frings-Dresen, MHW. Factors associated with long-term sick leave in sick-listed employees: a systematic review. J Occup Env Med 2008;65:153-157.
Jans, MP, Heuvel van den SG, Hildebrandt VH, Bongers PM. Overweight and obesity as predictors of absenteeism in the working population of the Netherlands. J Occup Env Med 2007;49:975–980. 
Jacobson BH, Aldana SG. Relationship between frequency of aerobic activity and illness-related absenteeism in a large employee sample. J Occup Env Med 2001;23(12):1019-1025.
Lechner L, de Vries H, Adiaansen S, Drabbels L. Effects of an employee fitness program on reduced absenteeism. J Occup Env Med 1997;39(9):827 -831.
Proper KI, van den Heuvel SG, De Vroome EM, Hildebrandt VH, Van der Beek AJ. Dose-response relation between physical activity and sick leave. Br J Sports Med 2006;40:173-178.
Gallup, 2003 cited in Melcrum, Employee Engagement: How to build a high performance workforce, 2005
Tehrani, N., Humpage, S., Willmott, B., and Haslam, I. (2007). What's happening with wellbeing at work? London: Chartered Institute of Personnel and Development. Available: http://www.cipd.co.uk/NR/rdonlyres/DCCE94D7-781A-485A-A702-6DAAB5EA7B27/0/whthapwbwrk.pdf.
Oswald, A., Proto, E. and Sgroi, D. (2009). A new happiness equation: Worker + happiness = improved productivity. The Bulletin of Warwick's Economic Research Institute 10 (3). Available: http://www2.warwick.ac.uk/fac/soc/economics/research/centres/eri/bulletin/2009-10-3/ops/.   
Buck Consultants. Working Well: A Global Survey of Health Promotion and Workplace Wellness Strategies, 2008.
Dornan, A. and Jane-Llopis, E. (2010). The wellness imperative: Creating more effective organizations. Cologny/Geneva: World Economic Forum. p.4.