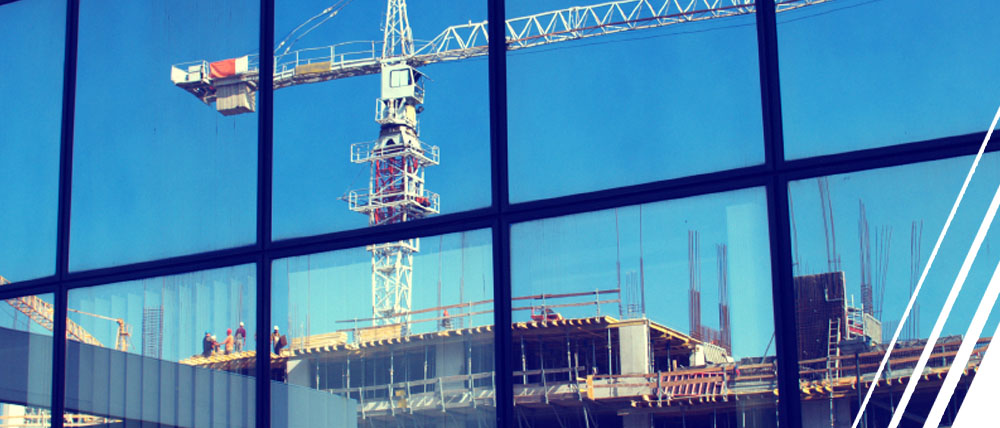 Psychosocial (Stressor) interventions / Control Measures
Work-related stress can occur after one critical incident (acute), or alternatively be the result of a build- up of different incidents (chronic).  It is the latter which this guide is concerned with as chronic stress is dealt with under the critical incident stress section of this website.  Stress which builds up over time, with a variety of causal factors which occur in a regular work setting, is known as work-related stress. Causes are known as stressors or psychosocial hazards. The goal of primary interventions to manage workplace stressors is the elimination of the hazard or stressor at source.  This requires proper, methodical identification of the stressor. Usually stressors are embedded in a system of work so identifying them takes time and competence. That's why it is crucial to carry out a Risk Assessment.
What you should have:
a policy on workplace stress; how stress effects people emotionally, cognitively, socially and behaviourally.  This should act as an instrument to educate and inform employees about possible stress-inducing scenarios coming from any workplace and their effects in the workplace for employees. This should be drawn up and developed in consultation with employees;
a Risk Assessment of the particular hazards (stressors) in that particular place of work.  This can be a generic questionnaire or a bespoke one, a checklist or some other format which captures employee ratings of various hazards in terms of their exposure to them. This is a dynamic process and instrument as it involves collating reports of various groups and teams, in order to build up indicators to inform actions.  This assessment should include ratings for known hazards. These include demands, control, support, relationships, role and change; 
some records of actions/'Control Measures'.  When hazards have been identified as being possible stressors for a place of work, the next step is to prioritise them, and assess their likelihood and plan actions to address them, where possible - in consultation with all stakeholders, especially employees. A reasonable approach by employers means facilitating such actions in order to ensure the place of work is safe as far as damage to mental or physical health is concerned. This requires a phase of planning in relation to how staff can be protected from probable exposure to stressors so that they are eliminated or controlled for with a view to minimising potential adverse stress reactions;
consideration of stress management programmes for staff who are at risk of exposure to stressors. These focus on what we know about  the after-the –fact stress experiences to build resilience, to facilitate any training required and to ensure coping skills are at their optimum for the particular stressors identified and to enhance employee's ability to deal with difficult emotions and thoughts;
the development and training of peer support teams; research indicates that peer support from colleagues provides feelings of security and belonging that can reduce mental and emotional strain.  It is recommended that occupational groups which have a high likelihood of being exposed to higher stressors may benefit from peer support systems. If they have access to staff supports, it is the responsibility of the employer to ensure they are aware of this - peer support, EAP, Occupational Health, external counselling.
a separate policy/guidelines on how to respond to conflict/bullying;
Polices for managing the known hazard of work-related violence and aggression Operational planning protocols to manage risk of violence and aggression and for workplace bullying;
Training or development activities to ensure embedded consensus on what behaviour is   acceptable from employees, service users, and others  with regard to the above, and a system in place to address and  restrict unacceptable behaviours;
Appropriate policy/guidelines for lone working and shift work.
Secondary - Post Incident Support
Secondary interventions focus on prevention activity for employees by minimising the adverse effects of a hazard. They include training for the job, training in general aspects of health and safety, development activities for coping strategies.  It also includes support systems and options offered through the provision of adequate management of the social and technical aspects of an employee's working life (i.e. identifying and assisting employees exhibiting the early warning signs of stress and providing Employee Assistance Programmes). This good management practice has a role both in preventing stress and helping stressed employees to recover. A number of secondary interventions  should be applied in the case of exposure to stressors to minimise their impact on employees by responding in a timely fashion to complaints, absences and incidents and intervening early.
Management need to be trained and capable of providing a reasonable climate and be committed to supporting the development and implementation of a positive psychosocial support system.
Staff should be encouraged to take responsibility for their own health i.e. giving them information on safety, health and welfare, their own health and wellbeing etc.;
Stress management and wellbeing workshops can help increase their ability to cope
In addition, the psychosocial support system should include the following components:
Where there is a stressful incident/period of time, provide a supportive  incident-specific response, in line with the strategic plan of the service;
Periodic assessment/monitoring of the impact of any stressor on employees through audits and satisfaction surveys;  
A support programme for employees exposed to a potential critical incident to identify need and provide appropriate support to reduce the severity of its psychological impact on them.
Depending on the outcomes of these secondary activities, programmes may be developed involving individual or small/large groups targeting certain required interventions. This includes:
One-on-one (crisis) intervention or psychological support: This is an important component of a psychosocial model and involves the provision of psychological support where a specific need is required from a work-related stressor exposure  
EAP or other occupational health service on a needs basis.
Post Incident Support: Provision of support specific to a stressor, for instance, where bullying complaints are made and the outcome requires some remedial intervention/supports, including possibly a mediation service. led by a mental health professional and where available, a peer support worker.
The provision of information about the normal responses to stressors is important so that those affected can better understand their own reaction to it. It is crucial that this is never undertaken as a stand-alone process, nor should it be provided outside of an integrated package of interventions provided for staff. Attendance of staff at such sessions should always be on a voluntary basis.
Tertiary –rehabilitation and back- to- work systems
Tertiary interventions focus on the provision of staff supports such as counselling, employee assistance programmes (EAPs), occupational health or outsourced support services in order to assist employees who feel a need for extra support as a result of injury or illness (HSA, 2012). It includes the individual receiving treatment of the identified condition, rehabilitation and return to work strategies.
Ongoing managerial support. Management need to ensure the necessary measures are put in place to allow for safe, effective rehabilitation and return to work and removal of the stressors as far as is reasonably practical.
On-going engagement with and unbiased monitoring of employees reactions to the environment on return to work, including return to work interviews.
Ensure professional counselling from a mental health professional is available where the stressors have been work-related.
Investigation and analysis of incidents with focus on prevention and trend analysis to inform policy and activities. Refer to the HSA Code of Practice on Managing Bullying and incident reporting and investigation.
Incidents reported to relevant authorities such as the State Claims Agency, the Health and Safety Authority, insurers etc. This should be carried out as per your organisation's incident reporting policy.
NOTE:
The key is to focus on the primary and secondary levels as this will help improve overall health of the workforce. Employers should use feedback from employee support services to inform the primary and secondary initiatives. This will result in positive action on the main issues presented by  employees.
It is imperative that all elements of a staff psychosocial support/CISM programme should be interrelated and applied systematically to ensure their reasonable and appropriate use.
One of the most important advantages of an integrated staff support programme is that it serves as a feeder system for the Employee Assistance Programme and other mental health related services. This enables follow-up and referral to the Occupational Health service which can, if required, facilitate rehabilitation and return to work, in partnership with the employee and manager.